At Dermatology Associates Skin and Cancer Center, we recognize that your choice of a dermatologist is driven both by the doctor's competency and personality. When searching for dermatological treatment, you need a dermatology specialist in Panama City, FL who is experienced, understanding and supportive. You will find this caring attitude from all the staff at Dermatology Associates Skin and Cancer Center every day. Our staff works together as a team to be sure we are responsive to your needs and keep you informed about your health issues. Our Providers enjoy all aspects of dermatology, including medical dermatology, pediatric dermatology, cosmetic dermatology, surgical dermatology, and laser dermatology. We look forward to getting to know you.
---
Dr. Robert Siragusa, M.D.
The first dermatologist to practice in Bay County, Dr. Siragusa opened his office in November of 1974. Dr. Siragusa received his medical degree from New York Medical College. He served in the Army for two years as a Dermatologist and Flight Surgeon and was stationed at Fort Rucker, Alabama. He completed his residency in Dermatology at Metropolitan Hospital in New York City, and is certified by the American Board of Dermatology. Dr Siragusa is an Adjunct Professor with Alabama College of Medicine. He is supportive of the fine and performing arts in Bay County, and have appeared in several community theater productions. He also enjoys sailing and visiting with his children and grandchildren.
---
Dr. Charles Kovaleski, M.D.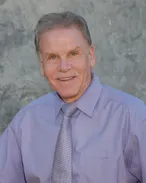 Dr. Kovaleski joined with Dr. Siragusa in 1980. Together, the two founded Dermatology Associates. Dr. Kovaleski graduated from University of Florida College of Medicine. After training in Internal Medicine at Tulane University, he completed his Dermatology residency at Louisiana State University in New Orleans, Louisiana, and a fellowship in Mohs skin cancer surgery at Baylor Hospital in Dallas, Texas. Dr. Kovaleski is certified by the American Board of Dermatology and is an Adjunct Professor with Alabama College of Medicine. He and his wife, Tina, a registered nurse, have raised three children in Bay County.
---
Bret Johnson, MD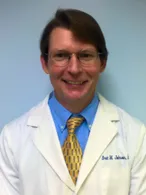 Dr. Bret Johnson was born and raised in Jacksonville, FL. He graduated from the University of South Florida with a B.A. in Chemistry and Doctor of Medicine. He practiced Dermatology for more than ten years in Dothan before moving to Panama City. He holds the honor of membership in the Alpha Omega Alpha Medical Honor Society. Dr. Johnson worked for practices in both Florida and rural Oklahoma before moving to Dothan in 2003. He joined Dermatology Associates in January 2015 as a physician in our satellite clinics. Dr. Johnson married his high school sweetheart, Sandy, in 1990. They have two wonderful daughters, one who is an RN and the other is attending The University of North Florida. He is an exercise enthusiast, and completed the Florida Iron Man in 2005. In his free time, Dr. Johnson enjoys running, swimming, spending time with family, reading, and watching movies.
---
Christopher Wolfe, DO, FAAD
Board-Certified, Fellowship-Trained Mohs Surgeon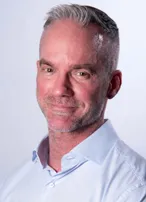 Dr. Wolfe is a Fellowship-trained, double board-certified Dermatologist and Mohs micrographic and Reconstructive surgeon. He is one of 10 double-board certified Fellowship-trained Mohs micrographic and Reconstructive surgeons in the 200 mile stretch of the Panhandle of Florida and only one of two that uses a specialized form of Mohs surgery to treat melanoma of the head and neck offering higher cure rates than standard treatment.
Dr. Wolfe graduated first in his medical school class and finished medical school in 3 years, scoring in the top 1% on the United States Medical Licensing Exams (USMLE). He was inducted into the Alpha Omega Alpha Medical Honor Society and the Sigma Sigma Phi Medical Honor Society, distinctions awarded for scholastic achievement, dedication to community service, and the highest class of academic excellence. Dr. Wolfe was Chief Resident during his dermatology residency and published twenty-five manuscripts in peer-reviewed medical journals on skin cancer. He was an invited author and published book chapters in "Cancer of the Skin" by Darrel Rigel, "Evidence-Based Procedural Dermatology" by Murad Alam, and "Radiation Therapy in Dermatology," and has also been an invited speaker at the American Academy of Dermatology's annual conference.
Dr. Wolfe chose to pursue specialized training in an accredited fellowship in Mohs micrographic and reconstructive surgery, where he completed over 2,000 Mohs surgery cases and reconstructions so that he could offer his patients access to this specialized form of skin cancer treatment. He then went on to learn a specialized form of Mohs surgery to treat melanoma of the head and neck offering higher cure rates than standard treatment for early stage melanoma. To date he has completed over 30,000 reconstructions. Dr. Wolfe's patients come first, every patient that has surgery with him receives his personal cell phone number should they need him anytime day or night and so that his patients have direct access to him following their surgery.
A decorated Army Combat Veteran, Dr. Wolfe was stationed at Fort Stewart, Georgia with the 3rd Infantry Division when he deployed to Iraq for Operation Iraqi Freedom in 2003 where his unit received the Presidential Unit Citation. He was also awarded the Armed Forces Expeditionary Medal, the Global War on Terrorism Expeditionary Medal, the Global War on Terrorism Service Medal, the Army Commendation Medal, the Army Achievement Medal, the Expert Field Medic Award, and was the distinguished honor graduate of his class at Air Assault School when he was stationed with the 101st Airborne Division, as well as many other awards.
---
Charles Byron, M.P.A.S., P.A.-C.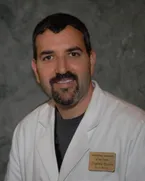 Physician Assistant Charles Byron joined in Dermatology Associates in 2001. He received his master's degree in Physician Assistant studies from the University Of Florida College Of Medicine in 1998. He has served in the United States Air Force as a Medical Service Specialist. Mr. Byron is Certified by the National Commission of Physician Assistants and licensed by the state of Florida Department of Professional Regulations. He has a special interest in psoriasis, rosacea, and lupus. He has served on the Board of Directors at Bay Haven Charter Academy. He and his wife, Michelle, have two sons.
---
Stephen Plumb, DO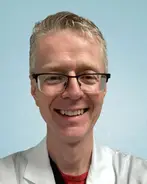 Dr. Plumb was born and raised in the upper Midwest. After completing his undergraduate studies, he received his medical degree from Nova Southeastern University College of Osteopathic Medicine, followed by an internship in Orlando. Following Medical School he completed his residency in Anatomic and Clinical Pathology at the University of Iowa Hospitals and Clinics. His interests led him to a Dermatopathology Fellowship at the University of Washington. While most physicians stop their training after receiving three Board Certifications, Dr. Plumb went on to training in a dermatology residency and a subsequent Mohs fellowship. His passions are prevention, diagnosis, and complete eradication of skin cancers. In his free time, he enjoys running, fitness, motorsports and spending time with his wife and two lovely girls.
---
Mary Carmon, APRN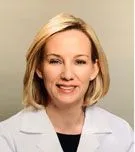 Nurse Practitioner Mary Carmon was born and raised in Jacksonville, FL. After graduating high school, Ms. Carmon attended Furman University, where she earned her Bachelor's degree in Health Sciences. From there, she went on to earn her nursing degrees from Florida State College at Jacksonville, Jacksonville State University and earning her Master's Degree in Family Nurse Practitioner from the University of Alabama at Birmingham. Before becoming a Nurse Practitioner, she spent over a decade as a critical care nurse in intensive care and post-surgical recovery. Since becoming a Family Nurse Practitioner, Ms. Carmon has practiced Dermatology since 2014. She is a member of Sigma Theta Tau Nursing Honor Society and the American Academy of Nurse Practitioners. In her free time, Ms. Carmon enjoys traveling with family.
---
Linda Grindeland, In-House Aesthetician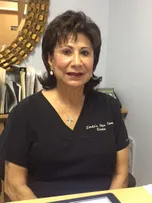 Our in-house aesthetician, Linda Grindeland, has been with Dermatology Associates since 1998. Linda was Panama City's very first Medical Aesthetician and holds aesthetic licenses in both Florida and California. Prior to working at Dermatology Associates, Linda was a trainer for the prestigious Obagi Skin Care line, furthering her knowledge of skin care products and allowing her to perform the famous Obagi Blue Peel. Linda performs an array of personalized cosmetic procedures including the Melange Peel for skin pigmentation, IPL laser treatment, various medical peels, and acne surgery. Her extensive skin care background allows her to analyze your skin and offer the best course of treatment to have your skin looking its best! Call today for your free, no cost or obligation consultation with Linda and be one step closer to younger looking, glowing, and healthy skin!